Graham Hughes (he/him)
Executive Director
executivedirector@literacyalberni.ca
Areas of Responsibility and/or Oversight
All Administrative functions of LAS; All Executive functions of LAS; Organizational Strategic Planning; Support of Staff
Programs/Projects Led
Community Advocacy work; Community engagement, liaising, & partnership opportunities
Graham has been the Executive Director since April 2016. Graham works to meet the goals set by the Board of Directors to address the diverse literacy needs in our community, while assisting the staff with the day-to-day needs of LAS' programs and clients.
Graham is an Aries with Libra rising and his moon in Virgo. He is a life-long resident of Port Alberni who finds his strongest passion in advocacy work. His hobbies include stirring pots, leaving fingerprints everywhere he goes, and hanging out with his 3 dogs, Arlo, Eli, and Riot.
Lesley Wright (she/her)
Director of Projects and Programs
lesley@literacyalberni.ca
Areas of Responsibility and/or Oversight
Administrative procedures; Staffing; Emerging Projects and Programs; Educational Advocacy; Decolonizing & Restructuring Equity into LAS Programs
Programs/Projects Led
GAP/ResilienceBC; MakerSpace; Pandemic Postcard Project; Mentorship Program; Human Rights & Action Committee
Lesley is a teacher who started at LAS as the Klitsa Tutoring Program Coordinator in November 2011 and has recently transitioned into an administrative role overseeing developing projects and program staff.
Lesley was born in Birkenhead, England and emigrated to Canada as a child. She has always been an advocate for learning and for supporting success for students of all ages. Believing that you are too old to learn is a fallacy. Her hobbies are spending way too much time at her home computer not getting any work done, spending time with her granddaughters, and reading to learn. Lesley's passions are challenging herself to learn something new every day, and to encouraging people to realise and use their strengths.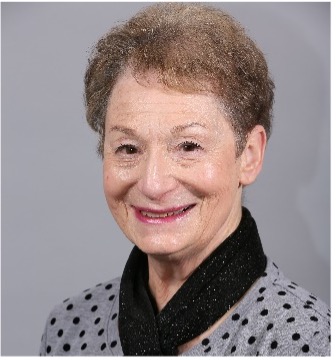 Marilyn Gibson (she/her)
English Language Class Coordinator
marilyn@literacyalberni.ca
Areas of Responsibility and/or Oversight
EAL/ELL Class Coordination; EAL/ELL Class content & teaching; learner intake and assessment
Programs/Projects Led
Cooking Class, Community Events & Activities for Learners
Marilyn has worked with Literacy Alberni since being hired in September 2006 as the first Literacy Coordinator. Her current role includes English language instruction, cooking classes, coordinating class schedules and learners, and more recently, the transition to facilitating online classes from our virtual classroom.
"I help [newcomers] adjust to the new ways and customs of the Canadian way of life. Teaching English is my number one job, but I also talk about the traditions of Canada – we do pumpkin carving, plant spring hanging baskets, and talk about foods that are often eaten at special times of the year – general information to help them adapt to the new way of life – but never forgetting their background and always being proud of their heritage and to be able to share some of their customs with us."
Marilyn was born in Derby, England where she trained as a teacher before emigrating to Canada in 1974. She worked as a teacher in SD70, has raised two boys, and is an avid volunteer for the AV Bulldogs and the Black Sheep Rugby Club, and is a Lifetime Member of the Alberni Valley Minor Hockey Association. Her primary hobbies are sewing, altering, and creating clothing, and spending time with her three grandchildren.
Rebecca Dixon (she/her)
Literacy Services Coordinator
rebecca@literacyalberni.ca
Areas of Responsibility and/or Oversight
Volunteer intake; Learner intake; Volunteer activity coordination; CALP class coordination; Virtual Class support; Learner Outreach Coordination and reporting
Programs/Projects Led
Little Library Coordination; Community Events, Guest Speakers, and Activities for Learners; WDDEP Project Assistant
Rebecca is a former elementary school teacher with 11 years' experience. She was hired to Klitsa Tutoring in 2018, and soon transitioned to Literacy Service Coordinator for LAS. Rebecca coordinates language and technology classes, facilitates one-to-one tutoring partnerships, and teaches an advanced English language class. As a lifelong learner, she is thrilled to be a part of a literacy organization and is excited to help adults achieve their learning goals.
Rebecca finds reading to be a source of entertainment & refuge. In her free time, she enjoys reading, arts & crafts, and yoga.
"You think your pain and your heartbreak are unprecedented in the history of the world, but then you read." - James Baldwin
Catherine Zydyk (she/her)
Klitsa Tutoring Program Coordinator
catherine@klitsatutoring.ca
Areas of Responsibility and/or Oversight
All aspects of Klitsa Tutoring client, learner, and tutor scheduling; liaison with SD70 teachers; liaison with community sponsors and supports
Programs/Projects Led
Klitsa Tutoring Subsidy Program; Klitsa Tutoring Bursary; Klitsa Tutoring Mentorship and Peer Mentoring Programs
Catherine is a teacher who was hired to Klitsa Tutoring in 2018 and transitioned into the role of Program Coordinator for KT in November 2020. She works to meet the learning needs of local students, support an amazing staff of tutors, and provide a welcoming and inclusive environment.
Catherine grew up in the Alberni Valley and returned home after completing her education and first few years of teaching. Catherine is passionate about working with people of all ages and backgrounds. She loves to travel and has visited many countries around the world. Until she can jump on a plane again, you can find her reading a good book, trying new recipes, or hiking with her dog.
Isaac (Ike) Charlie (he/him)
Mentorship & Cultural Lead
isaac@literacyalberni.ca
Areas of Responsibility and/or Oversight
Klitsa Tutoring Mentorship Program; Project Mentorship Program; Cultural Advisor and Liaison
Programs/Projects Led
Support for Welcome Baby! and Makerspace
Ike is the newest member of the team and has been mentoring for many years throughout his career as a First Nation's Artist and as a Bantam League Roller Hockey Coach in Victoria. Since becoming a part of the team at LAS, Ike has enjoyed working with the community and with the support of professional and informative team-leads.
Mentoring has been a big part Ike's life. He finds pleasure in witnessing the positive effects that transform young minds into being a part of something bigger than themselves. "A large portion of what I do as a Mentor starts by simply listening and paying attention to what the youth are really saying." From the age of ten, Ike has been creating First Nations artwork; in the acquisition of this skill, he realised the exact moment his life began to change for the better.
Lance Boer (he/him)
WDDEP Project Lead & Instructor; IT Support
lance@literacyalberni.ca
Areas of Responsibility and/or Oversight
Web Design and Development Employment Program administration and instruction; IT support for Literacy Alberni Office; technology systems maintenance and upkeep; LAS website
Programs/Projects Led
Web Development and Design Employment Program Project Lead and Instructor
Lance started as the LAS IT support person and transitioned into the role of Instructor and Project Lead. In the Web Design and Development Employment Program, Lance teaches a wide variety of web design and development skills. He also uses his personal experience as a web developer to prepare participants for working in this field. As IT support for Literacy Alberni, Lance provides technical support services and manages the organization's website.
In his personal time, Lance enjoys exploring new technology, studying history and politics, and taking care of his many plants.
Nicole Haggard (she/her)
WDDEP Project Coordinator & Instruction Assistant
nicole@literacyalberni.ca
Areas of Responsibility and/or Oversight
Web Design and Development Employment Program participants and daily operations; WorkBC Liaison for WDDEP
Programs/Projects Led
Web Development and Design Employment Program Project Coordinator and Instructional Assistant
Nicole started in June 2019 as receptionist for Literacy Alberni Society and transitioned into the role of Project Coordinator & Instructional Assistant for the Web Design & Development Employment Program. Nicole feels the most successful when given the opportunity to support other people, and her work with the WDDEP is where she gets to offer the most assistance. She not only executes the day-to-day operations of the program but gets to assist clients in learning new skills that will provide them with a brand-new career.
Nicole enjoys being a mother to her two beautiful children, reading in her downtime, and mindful meditation.
Charlotte Wishart (she/her)
Media & Communication Coordinator
charlotte@literacyalberni.ca
Areas of Responsibility and/or Oversight
Social Media Content; Project Support; Community Events Advocacy and Promotion
Programs/Projects Led
Welcome Baby!
Charlotte began her role as the Communications & Media Coordinator in June 2020. Her work includes collecting information and knowledge from and about Literacy Alberni and the community and directing it back for everyone to see via Social Media content.
Charlotte comes from both Nisga'a and Nuu-chah-nulth decent and was born and raised in the unceded and stolen lands and territories of the Tseshaht and Hupacasath First Nations. Her hobbies and passion include continuously learning, drinking coffee, digital arts, providing or partaking in community engagement, spending time outdoors, spending time with family, and learning more about her culture.
Daniel Stokes (he/him)
Program Assistant
dan@literacyalberni.ca
Areas of Responsibility and/or Oversight
Front Office Reception; Klitsa Tutoring schedule support; Assistant to all Program & Project leads
Programs/Projects Led
Community Events Support
Dan started with Literacy Alberni as a work experience student from December 2019 to March 2020. He returned in August to accept the role of Program Assistant. His primary areas of responsibility include assisting all project, program, and class coordinators with the needs of their work, and helping clients and community members who visit or call in to the office.
Dan is originally from Prince Rupert but migrated to Port Alberni at a young age and now considers it his home. He sees himself as a blank slate who is taking in all that he learns through community and work and is always willing to help anyone who comes to LAS to work and learn. His hobbies include being mischievous, caring for his beloved cat, and depriving himself of sleep when he has the chance to.