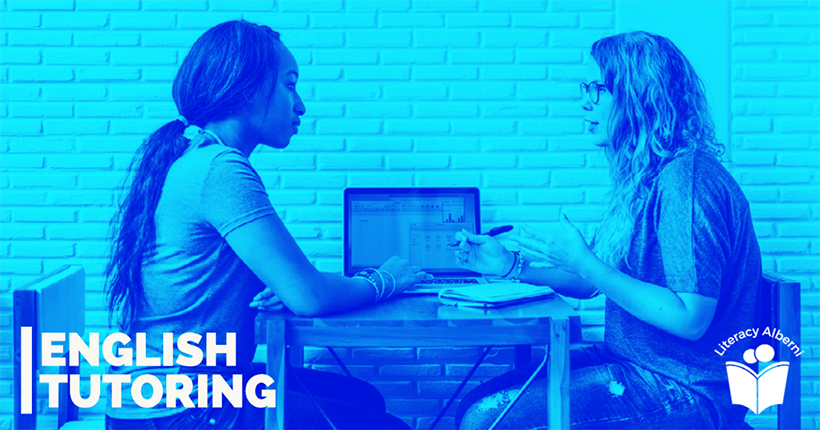 Are you an English language learner looking for personalized support to improve your language skills?
Our free one-to-one English tutoring program is exactly what you need!
We offer free English tutoring for people who want to improve their language skills. Our program is for learners of all levels, from beginner to advanced.
You will work with a volunteer who will help you one-on-one. They will help you with grammar, vocabulary, pronunciation, and how to have conversations in English.
During your tutoring sessions, you'll get personalized attention and learn things that interest you. We want learning English to be fun and useful for you.
If you want to get better at speaking English, we're here to help. Our volunteers are excited to support you and help you reach your goals. Contact Literacy Alberni Society today to start learning English with us for free!
There are many benefits to working with an English tutor
Personalized Learning:
One-to-one tutoring provides a tailored learning experience designed just for you. Unlike a classroom setting, where teaching is generalized to a group, our tutors can focus solely on your strengths, weaknesses, and individual learning style. They will develop a personalized learning plan that addresses your specific needs, ensuring efficient progress and maximum understanding.
Targeted Skill Development
Whether you want to improve your grammar, expand your vocabulary, work on pronunciation, or practise your conversation skills, one-to-one tutoring allows you to target specific areas that require attention. With the undivided attention of a skilled tutor, you can concentrate on the aspects of the English language that are most important to you and receive instant feedback and guidance for improvement.
Flexibility and Convenience
One-to-one English tutoring offers flexibility in terms of scheduling and location. You can arrange tutoring sessions that fit your busy lifestyle, ensuring that learning English remains convenient and accessible. Whether you prefer to meet in person at a our office or online from the comfort of your home, our free English tutoring program accommodates your preferences.
Increased Confidence
Working with a dedicated English tutor in a one-to-one setting can significantly boost your confidence in using English. As you receive individualized guidance and support, you will gradually overcome language barriers, gain fluency, and develop the confidence to communicate effectively. Increased confidence in your English language abilities will positively impact your personal and professional life, opening doors to new opportunities.
Don't miss out on the benefits of free one-to-one tutoring! Contact Literacy Alberni Society today to start learning English with us for free!
Our programs are free for all Literacy Alberni members. Membership is only $5 per year. Join today!
You may also want to assess your English skills online for free with CLB.