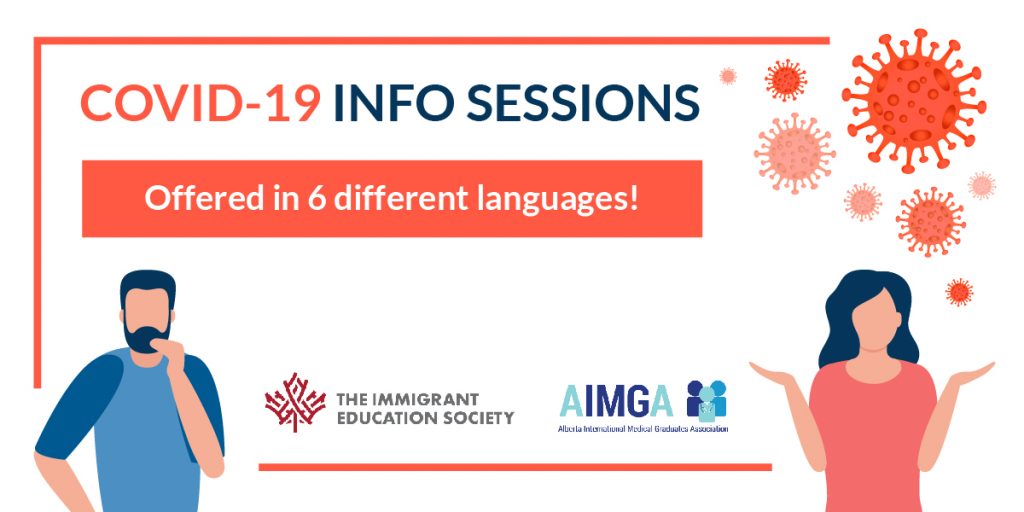 The Alberta International Medical Graduates Association and the Immigrant Education Society are offering COVID-19 online information sessions in six languages: Punjabi, Arabic, Spanish, Tigrinya, Tagalog, and Malayalam.
This is a great opportunity to ask questions in your first language, get informed about the pandemic, and access community resources.
A session in each language will be offered weekly for 4 weeks through Zoom.
Registration links: